Annette's Carmel Corn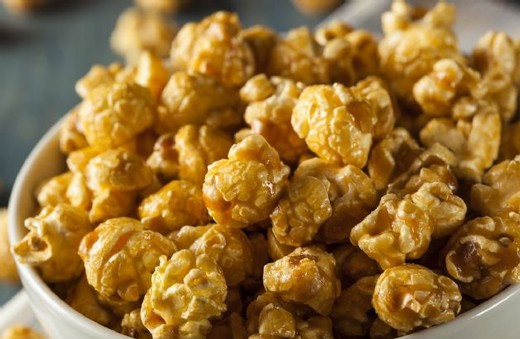 Measurements:
Imperial (US)
By: Annette McDonnell
Ingredients
1 cup butter
2 cups brown sugar
1/2 cup corn syrup
1 tsp salt
1/2 tsp baking soda
5 quarts popped popcorn
Directions
Preheat oven to 250° F.
In a medium sauce pan, melt butter, add brown sugar, corn syrup & salt. Bring to boil stirring consistently. Continue boiling without stirring for 4 minutes. Remove Carmel from heat and add baking soda & vanilla, mix well.
Place popcorn in large bowl, pour Carmel in thin stream over the popcorn turning to coat. Place popcorn on two rimmed cookie sheets in a thin layer.
Bake at 250˚ stirring popcorn in 15 minute increments for 1 hour. Remove from oven and let cool completely before breaking it apart.
Notes
Enjoy with a glass of the 2016 Estate Chardonnay, Nagasawa Vineyard. Holiday Gift Idea: Put in clear bags & tie with red or green ribbon.