Marin French Petit Truffle, Chardonnay-Infused Shiitake, Grapeseed Oil on a Sweet Baguette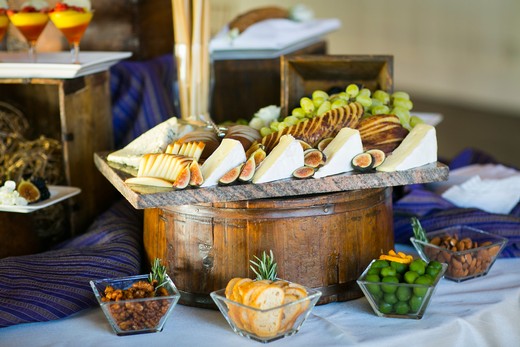 Measurements:
Imperial (US)
By Chef Bruce Riezenman
Ingredients
1 freshly made, sweet baguette - Cut into 3/8 inch thick rounds
1 Marin French Petit Truffle
6 Whole, fresh shiitake mushrooms - Remove stems & slice thinly (1/4 inch or less)
2 tsps Grapeseel Oil
1 tbsp Paradise Ridge Winery 2013 Chardonnay
Directions
Place grapeseed oil in a small sauté pan. Warm the oil over medium-high heat, then add the shiitake and some salt. Sauté and stir for two minutes and then drizzle 1 Tablespoon of PR chardonnay over the mushrooms. Continue to cook until all the liquid is gone and the mushrooms are nicely cooked. You can use the mushrooms warm or room temp.
Spread a generous amount of ripe, Marin French Petit Truffle on the bread (it is always best to cut a thin wedge to the center so you get the full range of ripeness from the cheese). Top with a few slices of the cooked shiitake, serve with a glass of 2013 Estate Chardonnay and enjoy!